10 célébrités qui ont eu des enfants par mère porteuse
Il existe de nombreuses façons de fonder une famille en 2023, notamment l'adoption, la FIV et la maternité de substitution. Paris Hilton et Carter Reum ont opté pour la dernière option. En effet, l'héritière de la famille Hilton a annoncé la naissance de son premier enfant par mère porteuse en janvier 2023. Avant elle, plusieurs autres célébrités en ont fait de même.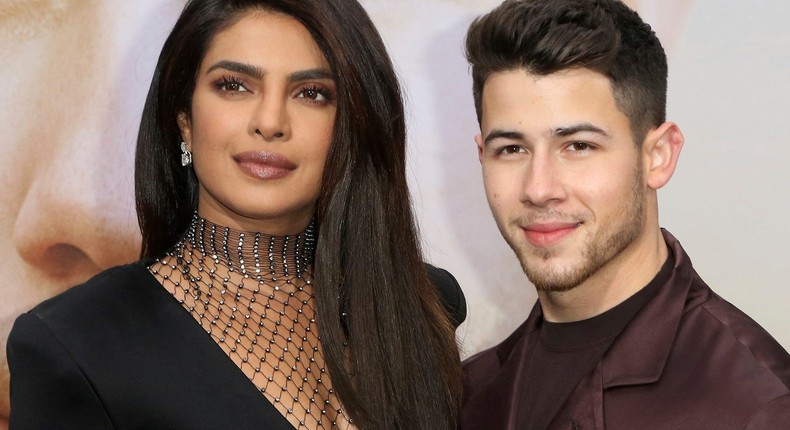 The 30-year-old singer and 40-year-old actress made their first public appearance together in 2017, a year before they began dating. In an interview with Jimmy Kimmel, Chopra said that she and Jonas were both wearing Ralph Lauren to the Met Gala, so they decided to attend the event together. She described the night as "fun," but didn't reveal much of anything else until much later. They married in December 2018 in multiple ceremonies.The couple's first child together, a daughter named Malti Marie, was born via surrogate in 2022.
En janvier 2022, Priyanka Chopra et Nick Jonas ont annoncé sur Instagram qu'ils étaient devenus parents via une mère porteuse.
Le couple Kardashian-West
In February 2021, Kim Kardashian filed for divorce from Ye, previously known as Kanye West, a representative confirmed to Insider after TMZ first reported the news.The filing came after seven years of marriage, and following the birth of the couple's four children — North, Saint, Chicago, and Psalm. Sources quoted in TMZ's story at the time said that the couple were planning on pursuing joint custody of their children, and Kardashian reportedly requested the arrangement. Business Insider USA
Kim Kardashian et Kanye West ont accueilli deux de leurs quatre enfants par l'intermédiaire de mères porteuses, car il était dangereux pour Kardashian de tomber enceinte.
Khloe Kardashian et Thompson
Jerritt Clark
Sa sœur Khloe Kardashian et son ex Tristan Thompson ont également eu recours à une mère porteuse pour leur deuxième enfant.
Sarah Jessica Parker
"Well, you know, we've been trying to expand our family for a number of years and we actually have explored a variety of ways of doing so. This was one of the things we discussed with seriousness that had real possibilities for us," Parker told Access Hollywood's Billy Bush in 2009.The couple also have a son, James Wilkie, whom Parker carried herself. Business Insider USA
Sarah Jessica Parker et Matthew Broderick ont accueilli leurs jumeaux, Tabitha et Marion, via une mère porteuse en 2009.
Ellen Pompeo
The "Grey's Anatomy" star and her producer husband have three kids: Stella, whom Pompeo carried herself, Sienna, and Eli. They were born in 2009, 2014, and 2016, respectively."This is an incredible thing to do with your life, to give the gift of carrying someone's child. I am forever grateful and feel very blessed and grateful to her — she who will remain anonymous. I was there with her when they inseminated her, and we held hands. I looked into the microscope and I saw the embryo," she told Jimmy Kimmel in 2014. Business Insider USA
Les deuxième et troisième enfants d'Ellen Pompeo et Chris Ivery ont été portés par des mères porteuses.
Angela Bassett et Courtney B. Vance
The couple shared that they had been through seven years of multiple failed rounds of IVF before learning about surrogacy from a friend. "She began to tell me about the idea of surrogacy. The more we learned about it, the more we began to think that perhaps this was an answer for us," Bassett told Oprah in 2007.Their twins, Bronwyn Golden and Slater Josiah, were born in January 2006. Business Insider USA
Les jumeaux d'Angela Bassett et Courtney B. Vance sont nés par mère porteuse en 2006.
Ricky Martin et son mari
Martin first welcomed twins Valentino and Matteo in 2008 as a single parent."Adoption was one option, but it's complicated and can take a long time. Surrogacy was an intriguing and faster option. I thought, 'I'm going to jump into this with no fear,'" he told People at the time.Ten years later, Martin and his husband, Yosef, welcomed their first daughter together, Lucia. A year later, in 2019, they added a fourth child to their growing brood, a son Renn. Business Insider USA
Ricky Martin et son mari Jwan Yosef ont quatre enfants ensemble.
Le couple Wade
ece-auto-gen
Gabrielle Union et Dwyane Wade ont accueilli un "bébé miracle" via une mère porteuse en 2018, Kaavia James Union Wade.
Jimmy Fallon et Nancy Juvonen
Fallon said, "My wife and I had been trying a while to have a baby. We tried a bunch of things — so we had a surrogate," and they decided to keep it a secret until their first daughter, Winnie, was born. "We said, 'We're not going to tell anybody.' It'd be just more fun if it's just private between me and my wife. And then we get to introduce her to everybody."They repeated the secrecy with the birth of their second daughter, Frances. Business Insider USA
Les deux filles de Jimmy Fallon et Nancy Juvonen ont toutes deux été portées par des mères porteuses.
Nicole Kidman et Keith Urban
Their second daughter, Faith, was born via gestational surrogate in 2011."Our family is truly blessed, and just so thankful, to have been given the gift of baby Faith Margaret," they said, according to a statement. "No words can adequately convey the incredible gratitude that we feel for everyone who was so supportive throughout this process, in particular our gestational carrier."The couple also shares a daughter, Sunday Rose, who Kidman gave birth to in 2008. Business Insider USA
L'une des filles du couple a été portée par une mère porteuse.
ARTICLES SUGGÉRÉS
Cinéma : 4 femmes productrices en Côte d'Ivoire
Trois astuces de grand-mère pour blanchir les dents naturellement
Elections locales au Nigeria : l'APC au pouvoir en tête !
Cette qualité est la plus prisée par les femmes quand elles cherchent un copain (Etude)
5 pays où l'on ne travaille que 4 jours par semaine
5 comptes de femmes à suivre sur Facebook pour s'informer
Davido annonce la date de sortie de son album très attendu
Le rap ivoire détrône le coupé-décalé en Côte d'Ivoire [opinion du contributeur]
5 manières romantiques de vous excuser auprès de votre partenaire